Has been registered here on the forums (Ingame: [CiX]NewBorn86)
He has been away for a while and has had his account made inactive. Currently on the server and has expressed desire to join *NwA*. At the very least have his account reinstated.
I think I remember him from a while back?
_________________

Bounty

*NwA* Admin





Registration date :

2010-09-13



You mean he has a member account on here or that he just has a username on our forums?
If he is past member, I'd say slap him on recruit status for a week or 2 to make sure hes back and mabye skip on reg' fee's if he's already payed it.
_________________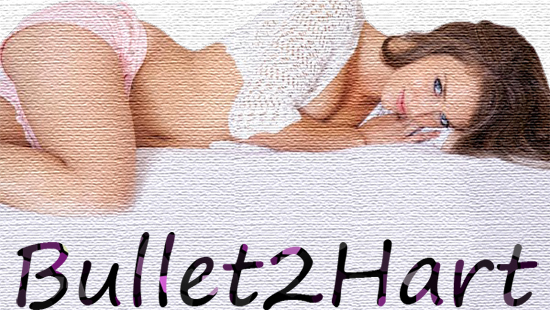 Yes this Sig is crappy At the Moment

Improvements coming when i can be bothered firing up imageready for some funky text babaii

Bullet2Hart




Registration date :

2011-08-02



No, no... I think he's just registered here with us, not a member account. That account however is set to "inactive".
_________________

Bounty

*NwA* Admin





Registration date :

2010-09-13



Daze is the man who can do that, name rings a bell also dunno if good bell or bad bell
_________________
------
" Tank's dont kill people..Smurf's do"
-
Alexander The Great
------

Smurf_cfc




Registration date :

2011-07-13



_________________

MasterG

*NwA* Clan Member





Registration date :

2010-10-29



Also even if his account gets unlocked/he makes a new one, this massive message in the forum page should suffice as a reason for him not being able to apply in the mean time,

'RECRUITMENT CLOSED UNTIL FURTHER NOTICE / DUE TO HIGH NUMBER OF APPLICANTS'


_________________
Delta wrote:DO NOT AREA ATTACK THE LAST FAG
CrazyHotMilf wrote:can you release PR 1.0 today cause its my birthday and i want to play it ? because its gonna be very nice and every thing

TheShaydeeOne

*NwA* Clan Member





Registration date :

2011-04-07



Hello Guys, Im NewBorn and I play PR for like 2 years or so... Everytime i refresh the PR page looking for servers the 1st one I look for is the NwA. And I mainly play there. I only go to other server if theres noone playing in NwA one

Most of you guys may have found me on PR, and i tell you that you prolly have nothing bad to point at me

Iam Portugese, and live in Portugal. I have 26 Year old and at the momment I play PR, Dayz, and when i have few time to play Bf3. Im a teacher of Physical Education. Apart from playing PR, i practice airsoft for 12 years, Btt, mma, and workout at the gym.
I like the NwA Clan because it has cool people, cool server and i am looking for a good squad to play PR more seriouslly.
I stopped playing fpr a few months because I had some problems to take care of.
I know you guys are not accepting any new members for now, but I will be around the forums and I will see when it is possible to make the trial. Can you guys tell me more as less how much time it will take ?
See you in the field

NewBornpt

NewBornpt




Registration date :

2011-11-19



We aren't accepting public applications, but that doesn't mean an invite won't be thrown your way! Just keep hanging around, chief!

-Crenshaw
_________________

-
Professionalism.  Dedication.  Respect.  The Admin Team.
You're playing little league with your little insults and your rhymes and your millions and millions and your finally's, and I'm in the big leagues and I'm swinging for the fence. You need to understand that your little jabs and your insults, it's all kiddie games. You can't leave a mark on the Champ's face. When push comes to shove, understand when you step on the field, your arms are just too short to box with God.
And the Angel of Death spread his wings upon the blast
Let those who curse days, curse that day.  Those who are ready to rouse the Main Battle Tank.

Crenshaw

*NwA* Admin





Registration date :

2011-07-23



Crenshaw wrote:We aren't accepting public applications, but that doesn't mean an invite won't be thrown your way! Just keep hanging around, chief!

-Crenshaw
Will do m8


NewBornpt




Registration date :

2011-11-19



Hey NewBorn, Nice post mate

- Rui Costa é ledgend

Jay Scott




Registration date :

2010-10-12



Jay Scott wrote:Hey NewBorn, Nice post mate

- Rui Costa é ledgend
Thanks Scott

Yes ;D Rui Costa was a good player

... My team is F C Porto Thou... he played for our Rivals, SL Benfica eheheh ;P

NewBornpt




Registration date :

2011-11-19




---
Permissions in this forum:
You
cannot
reply to topics in this forum